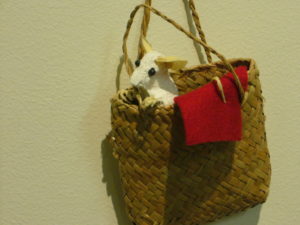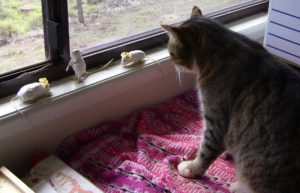 While most people who see the white mice at the 'Sense of Wonder' exhibition are in love with with them, There is one member of Robyn's family who frankly doesn't see what all the fuss is about. He seemed to struggle with the concept altogether and felt that it was appalling that he should have to share his space with them.
Billy is Robyn's Studio cat. He does what he likes when he wants and can be quite destructive when not given the attention he demands. The pair do argue from time to time, but generally it is peaceful as long as Billy stays where he is supposed to and behaves himself.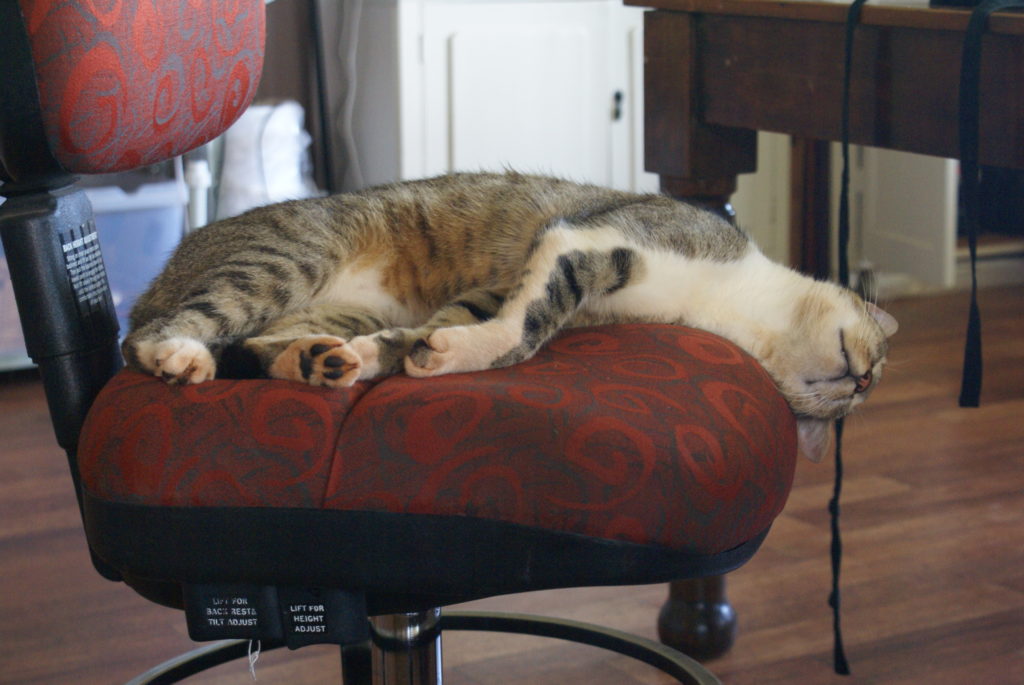 "These days he generally just lays around as he is getting that bit older but don't be fooled he has a split personality at times and can be quite destructive. I do like having him around though. That way when something goes wrong, I tend to blame him while he remains blissfully unaware".